Naeva Beaded Bracelet - Lapis Blue & White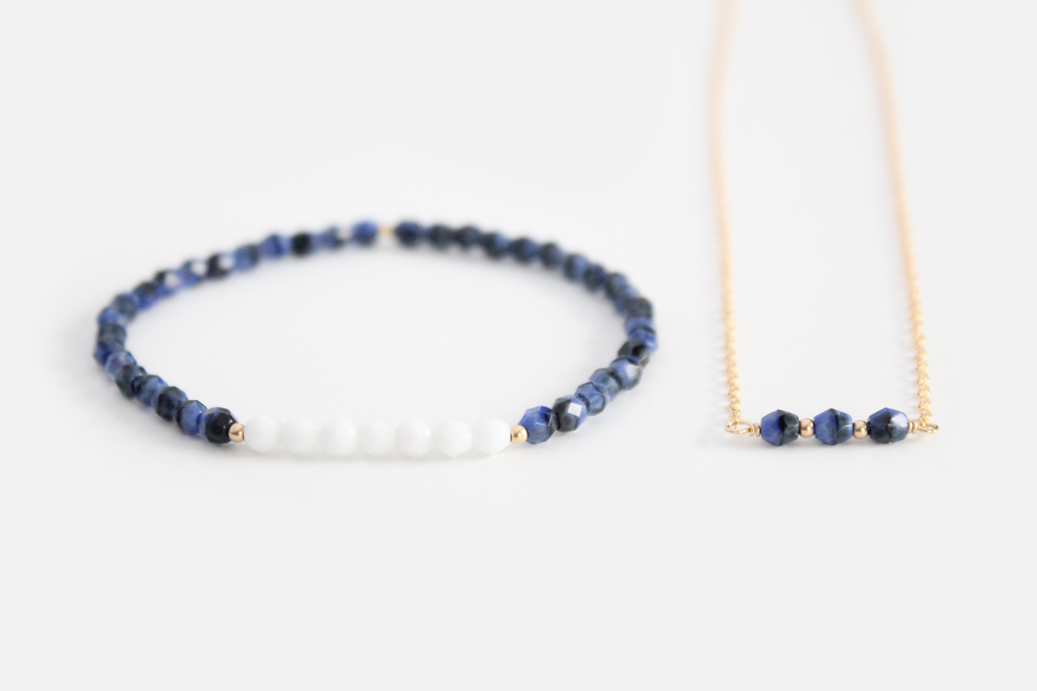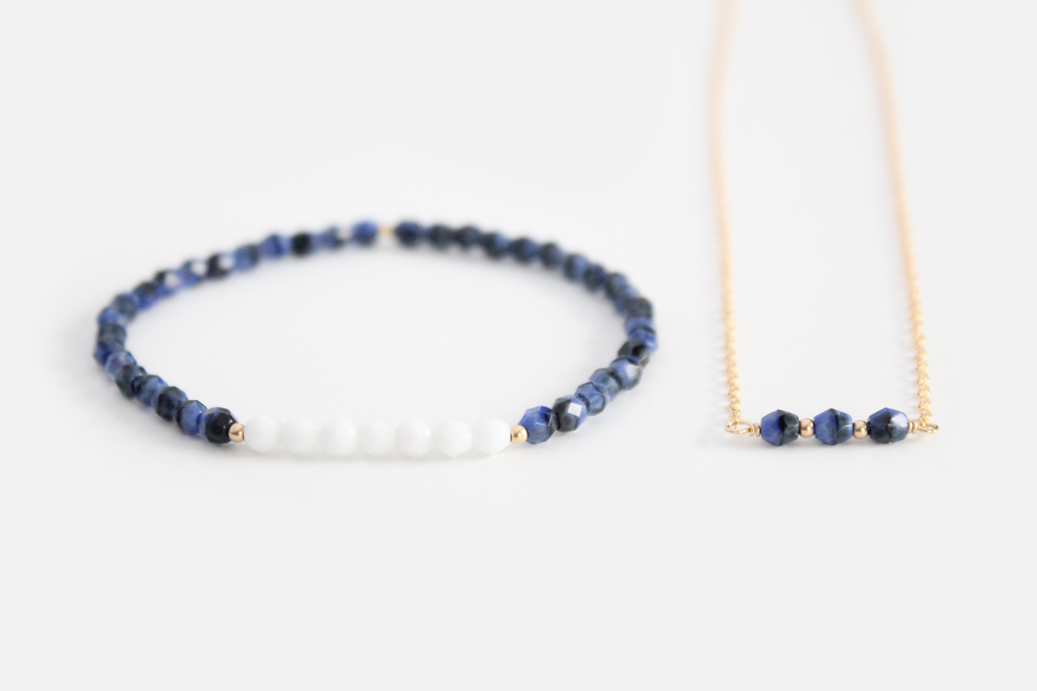 Naeva Beaded Bracelet - Lapis Blue & White
Lapis blue colored beads flank seven beautiful fire polished glass beads in opaque snowy white and two 14k gold filled beads. The lapis blue beads have hints of black swirled through making each bead unique. The perfect bracelet to layer but is so pretty it can stand alone. This is a stretchy bracelet so its easy to wear. No clasps and very comfortable.


+ This is for ONLY ONE Naeva Bracelet. Layered jewelry shown as example.

Primrose Necklaces available HERE
bracelet length (unstretched): 7 inches

style: stretch bracelet - NO clasps
+ Click on image to enlarge.