Turquoise Fringe Necklace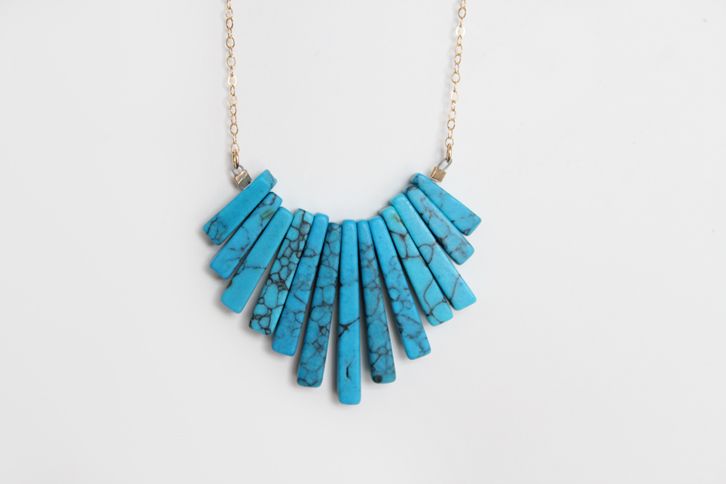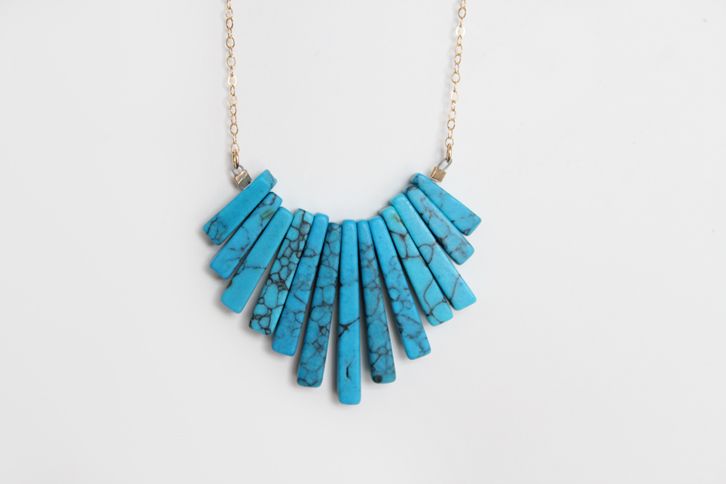 Turquoise Fringe Necklace
Turquoise howlite colored beads form a fun fringe effect and are strung onto a dainty 14k gold filled (or sterling silver) chain. The beads are bold and beautiful. Even with its petite size it adds a big impact. A great way to add some color, especially for summer!
+ Layered necklaces shown as example.
total length: approx. 18 inches

fringe width: approx. 1.5 inches
+ Each turquoise colored bead is different and unique.
The final product may vary slightly from the photos.
+ Click on image to enlarge.
+ Photo #4 credit: © Lavenda Memory Photography