Mia Gold Drop Earrings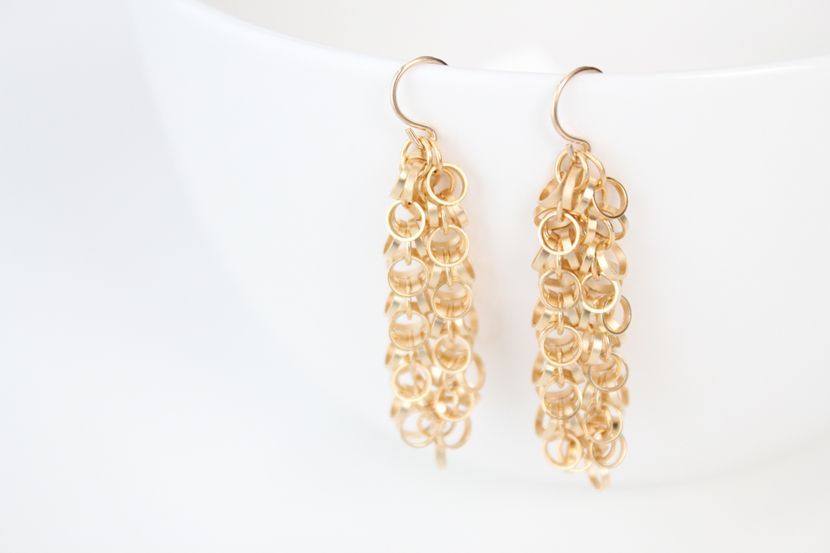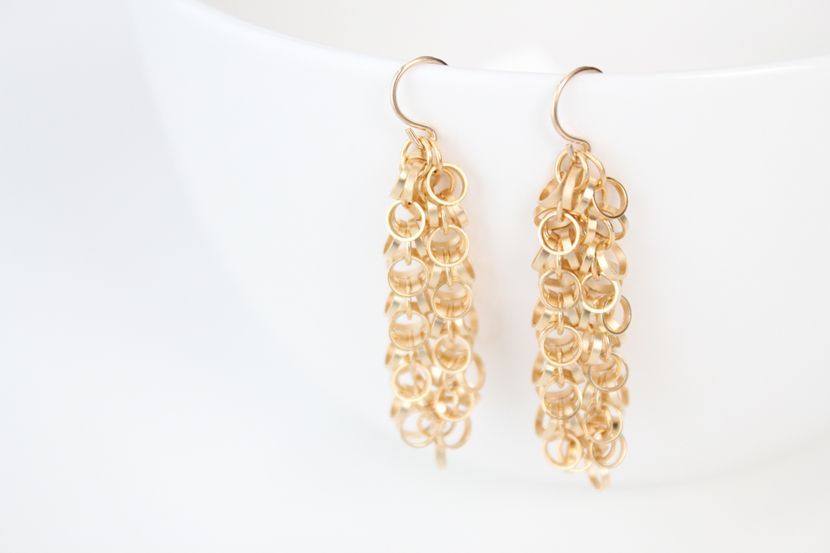 Mia Gold Drop Earrings
Matte gold plated rings dangle on chains from gold filled ear wires. Lots of movement and so pretty. Can be worn dressed up or down.
+ This is for only ONE pair of Mia Earrings. Layered jewelry shown as example.
length from top of ear wire to bottom of chain: 2 inches
materials: gold plated chain on 14k gold filled ear wires
+ Click on image to enlarge.
+ Photo #3 credit: © Lavenda Memory Photography